Reject Post
User will see the reason for rejection
Send Tip
Tip will be emailed to the author

Report Post
Report posts for breaking rules.
To respond to the author use the QUOTE button.
Report inaccurate information in post
Report posts for containing inaccurate or misleading information.
You do not need $ 59,pack 125 tcredits with auto deluvery $ 36.25 for 1500 vp.
Your sponsor 😨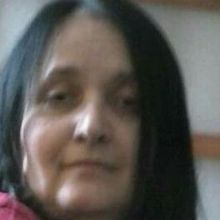 9x SUPPORT

Posts: 869 | Followers: 132 | Joined SFI: May 17, 2018
Ok, this is the situation in some countries due to the exchange rate, but you can still see on the
Country Leaders
Leaderboard that there are people working fine in your country. I would pose the question in your
country
Subforum and see whether some successful members locally have some tips for you, regarding payments aso.
The good thing is that you earn dollars here - $. So, if you earn dollars you can leave them into your account and reinvest them in your business. With automatic transferring VersaPoints even if you could lose your EA rank (due to inability to buy) you can be an EA every couple of months by doing regularly your daily Actions, weekly and monthly actions, participating in some TC games, exchanging every Rewardical Token you would get - wisely and planning well your future moves.
You can learn here for free all about sales and advertising and in the meantime you can try to sell and to collect some commissions and accumulate them. Remember that every time your PRM buys something you get VersaPoints for that purchase too, which will help you for your rank. Just continue steadily towards your goal and keep-up.
i remember when i joined SFI initially my co sponsor asked me to buy product demanding $59 . when i told him its much for me he said no its very little he said so because he is resident of USA
There is no obligation here, nor demand to buy anything. You and only
you
decide when you invest your money in some product here.
You can talk to your Sponsor too, you have a very active and capable Sponsor, so he can help you make a plan for your advancement.
To your success :-)