Reject Post
User will see the reason for rejection
Send Tip
Tip will be emailed to the author

Report Post
Report posts for breaking rules.
To respond to the author use the QUOTE button.
Report inaccurate information in post
Report posts for containing inaccurate or misleading information.
Posted about 1 year ago More by Zoran V. 1 Reply
Dear Simon P ,
Personal example, and
Look at some other posts on this topic :
All the Best !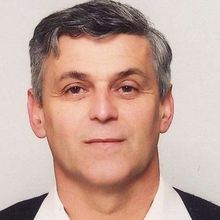 302x SUPPORT
Zoran V.
Serbia
E365 Champion
Silver Fast-Track

Posts: 12,248 | Followers: 953 | 5th year with SFI
Posted about 1 year ago More by Zoran V.

Personal example, and
Look at some other posts on this topic :


All the Best !


Hi Zoran and all reading this thread!
I just put this out to my team. I'd like to know what you all think. Your honest critique will not hurt my feelings!
--
Hi Team,
When I checked my email this morning I found this quote, "Education costs money. But then so does ignorance." by Sir Claus Moser, a British statistician.

Have you ever wondered how much money it has cost you Not to know something? I have no idea how to calculate that, but I am sure the sum must be enormous! What have you lost because you don't know how to write a good ad, or where to post it? What have you lost because you don't know SEO or Facebook marketing or how to build or acquire your own website or how to build a list? Or even how to use Office or Excel, etc? The thought scares me to death.

Yes, ignorance is costly, but with SFI there is a solution, starting with Launchpad, all the information indices on the site, the Forum, a2a friends (yes, you can ask your a2a friends for help,) your sponsor and upline; and including our very own excellent Internet Income Course by George Little (which is provided to us free of charge!)

I could also add all the information available through the many ECAs who sell educational and inspirational products from their stores on Tripleclicks.

There is no excuse for any of us to be ignorant about internet business! You often will see the phrase on SFI that Leaders are
Readers. I also saw it put this way yesterday, that all readers may not be leaders, But All Leaders are Readers!

So, get busy learning! Start with the Launchpad Lessons, study the extra lessons provided with each of the main launchpad lessons.

I have started going through the Internet Income Course again. It is very well written and easy to understand.

Don't make ignorance your excuse for failure! many SFI Leaders have had no help from their sponsors or upline, yet by studying the information on SFI have become successful. Everything you need to know is there! Learn it, Apply it, and Earn!

Have a great day!
--
Thanks for your comments!
Karen NM
Dear Karen ,
No criticism ,
realistic view , beautifully told .
Personally I had the opportunity to make sure the whole work ages, learn and invest in yourself.
SFI platform with all its courses , lectures and gives free opportunity to start from scratch or little knowledge and become specialists .
Everything you say ,
Have a nice day .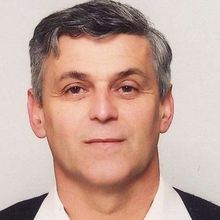 302x SUPPORT
Zoran V.
Serbia
E365 Champion
Silver Fast-Track

Posts: 12,248 | Followers: 953 | 5th year with SFI